OOSC Study - Out-Of-School Children Study
The Government of Sierra Leone launched Free Quality School Education (FQSE) in 2018 to address decades of underfunding in the education system, which left it with multiple challenges and poor student learning outcomes.
Contracted by UNICEF, CGA designed and led a qualitative study to understand the barriers faced by out of school children across Sierra Leone and to inform strategy and policy that will increase access. This looks particularly at barriers facing the most marginalised children and examines what measures designed to support them are required.
Output
We produced the national study into OOSC across all regions, developing tools to understand education access issues with the service users from children to district office staff.
We consulted over 500 people and turned their input into recommendations and actions for MBSSE and other ministries. We will share the report with those who talked about their experiences when it is published.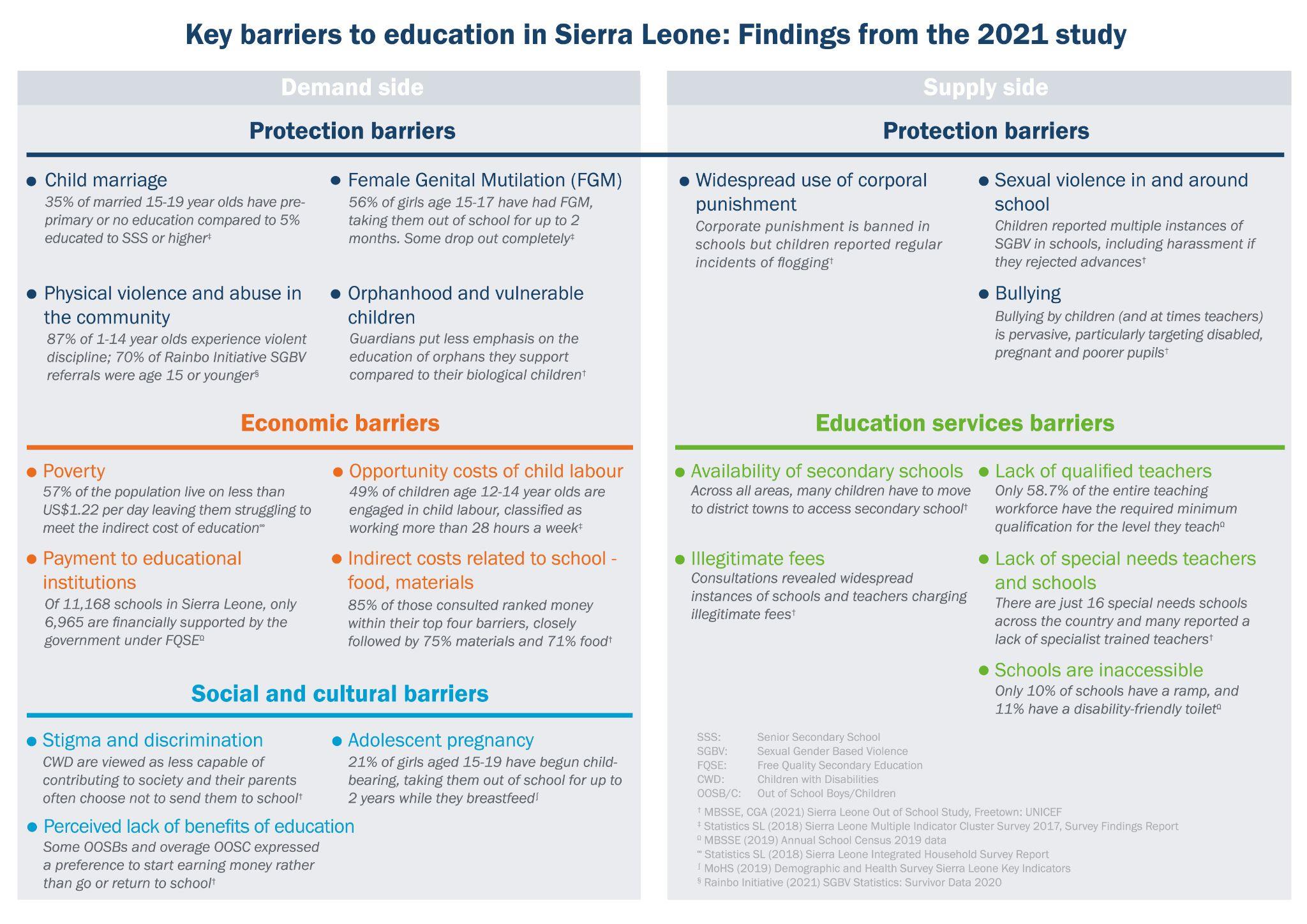 This awareness of the key barriers to education means we can build a GRM that incorporates the specific challenges from the design phase, ensuring it is realistic and context appropriate.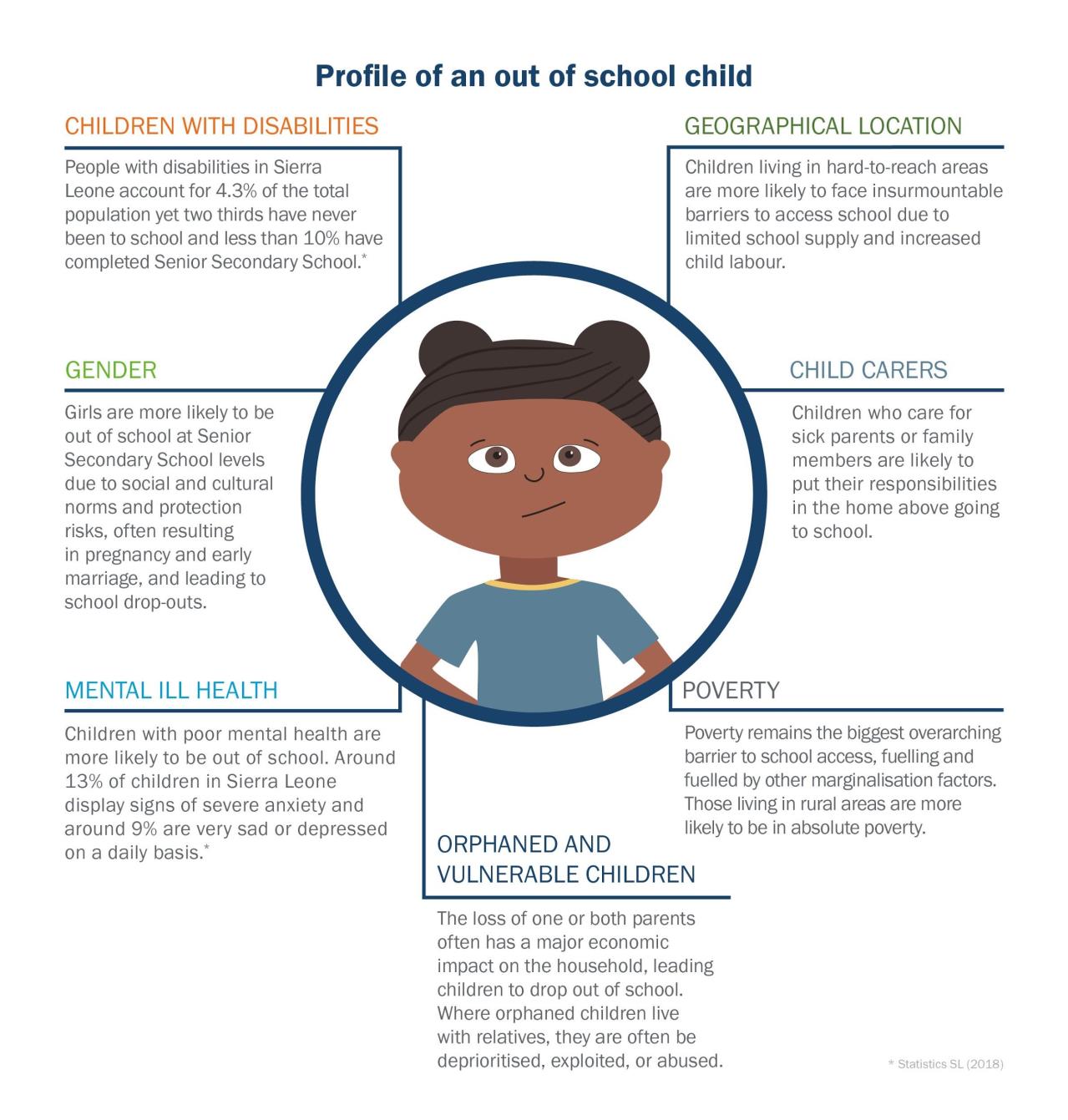 An infographic displaying the break down of study participants: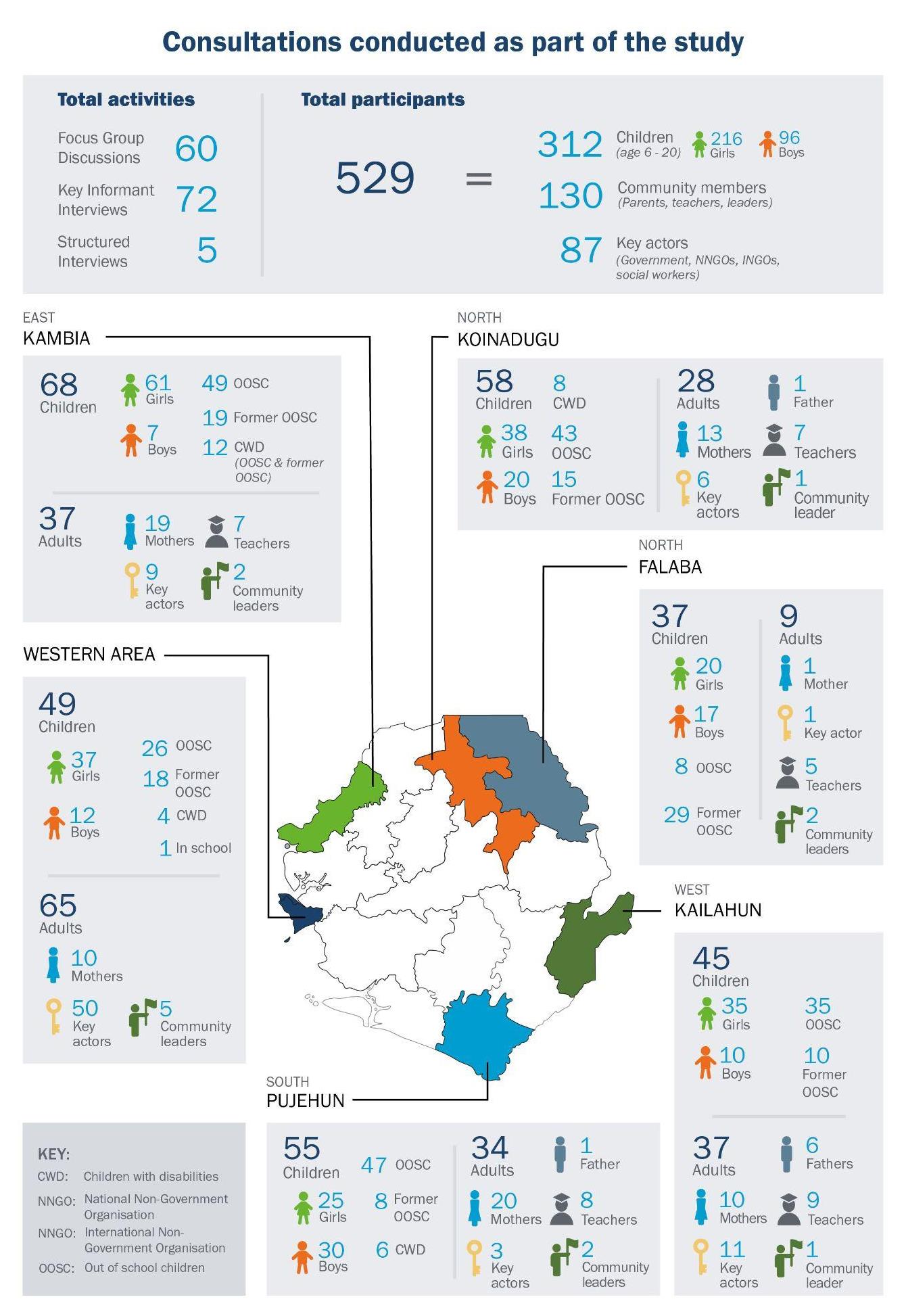 Outputs and Resources
Sierra Leone Out Of School Children Study

The findings of this report were drawn from quantitative and qualitative data, the former primarily from existing sources and the latter through consultations with affected persons and communities and key officials and practitioners.

Download
Expertise
Sectors:
Functional areas:
Team
Hannah Graham

Managing Director

Imke van der Honing