Our people
Paul Gitonga
Paul is a Public Financial Management and Policy adviser operating at senior levels, with more than fifteen years' professional experience in private and public sectors. Currently at Charlie Goldsmith Associates, he is the Kenya Country Manager, leading CGA's Business Development activities there on a part-time basis. In South Sudan, he has been leading the Donor Government dialogue on PFM in the context of the Revitalised Peace Agreement on the Resolution of the Conflict in South Sudan.

He also recently led the implementation of the national Capitation Grants and Cash Transfers programmes supported by Girls' Education South Sudan. Through his efforts the profile of Capitation Grants was raised to the highest levels, becoming a Government priority; as evidenced by the Government's commitment to meeting all obligations, despite the ongoing crisis and a tight resource envelope.

Paul also worked as Secretary for the Education Transfers Monitoring Committee (ETMC), and actively supports the Ministry of General Education and Instruction (MoGEI) in Public Financial Management, planning and budgeting for the education sector in South Sudan. His recent efforts, in collaboration with key partners, resulted in the Government budgeting close to the GEA-recommended threshold of 10% of national budget, for the first time, in 2019.

He has played a key role in coordinating and operationalising Mobile Money in South Sudan working with all MNOs, the Central Bank and National Communication Authority and Agents.

Paul previously worked for Deloitte LLP as a Treasury Adviser in the Ministry of Finance and Economic Planning (MoFP) in South Sudan, helping to set policy objectives for the Ministry, especially Intergovernmental Transfers and IFMIS, and enforcing International Public Sector Accounting Standards (IPSAS). His enduring, productive and highly cooperative relationship with MoFP continues to contribute to strengthened linkages between MoFP and MoEST.

Paul has a wealth of experience in shaping policy and in supporting institutionalisation through change management processes to embed new practices, including through training and providing technical support. Using his strength in strategic negotiations, he has a strong interest in business development, and has served as the Chairman of the Diaspora Investment Club Ltd, working closely with the Kenyan Ministry of Foreign Affairs to identify and coordinate business opportunities for the Kenyan Diaspora.

Paul holds a Master's Degree in Business Administration from the Heriot-Watt University in Scotland and is a Certified Public Accountant.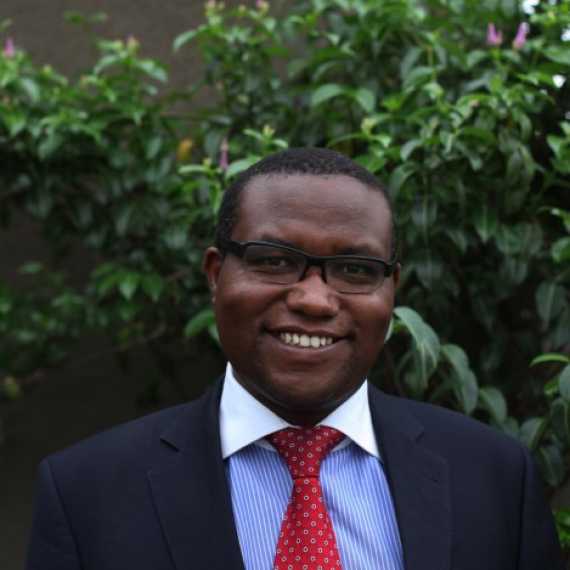 @CGATech_UK