Our people
Nicholas Manza
Nicholas is a specialist in local governance, decentralisation and accountability. He is currently working as a Technical Adviser on Adolescent Girls Education in Crisis Initiative (AGENCI) in South Sudan, where he engages with the Ministry of General Education and Instruction (MoGEI) at Central and Sub National levels on the delivery of girls scholarship and the use of data and technology.
He also provided technical assistance on the Education for Peace, Recovery and Resilience (EPRR) project, developing PTA guidance, supporting the design of the approach to inform areas of work based on need and coordinate of all CGA's work and provided quality assurance on CGA output.
Previously, he as Senior Advisor on the EU IMPACT project in South Sudan. In addition to providing support to CGA's technical team for the development of the HRIS (www.hrisrss.org), which now helps the MoEST manage data for over 40,000 staff, Nicholas also provides training for the government on HRIS rollout and project implementation. In this role he acts as the field coordinator and focal point for coordination with CGA's Head Office in Juba.

Nicholas also recently worked as Regional Adviser for the Greater Bahr-el-Ghazal region on the Girls' Education South Sudan (GESS) project for which he conducted training and supported the Ministry of General Education and Instruction at National and Subnational levels in coordinating school capitation grants and girls' cash transfers, which numbered over 14,000 and 500,000 respectively, across 4,000 schools.

Prior to joining us in late 2013, Nicholas was Programme Team Leader for Winrock's BRIDGE programme in Warrap State, South Sudan, working closely with state and local government.

Nicholas has worked in South Sudan, Uganda and Sudan. He has extensive experience working in governance and education with NGOs, the Episcopal Church of Sudan (ECS) and as a consultant with the South Sudan Ministry of Education, Science and Technology.

Nicholas holds an MA in Development Studies, and a BA (Honours) in History and Economics.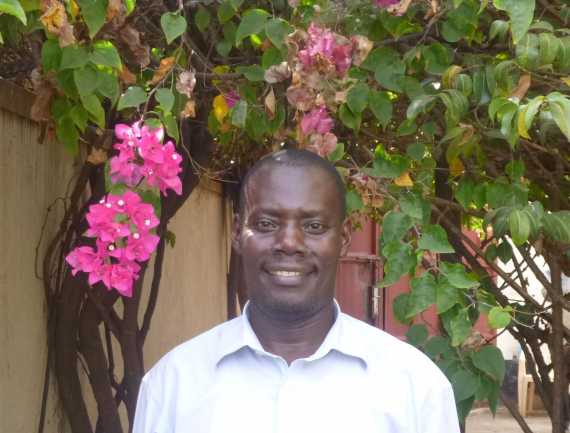 @CGATech_UK