Our people
Joseph Timmons
Joseph's background is in governance reform, particularly for education and, more latterly, health in fragile contexts. He is currently Country Technical Monitor for the DFID-funded Girls' Education Challenge-Transition (GEC-T) in Somalia. This focuses on ensuring students are supported to complete primary to secondary and secondary to tertiary education. Joseph works closely with our technical team from Nairobi and the Africa Educational Trust to ensure that GEC-T projects meet their learning targets in over 400 schools across the three zonal areas. As Country Coordinator for Somalia, Joseph is responsible for liaison with all education partners, coordination mechanisms, stakeholders and donors. Joseph is also leading on CGA's components in the up-and-coming DFID-funded SHINE project responsible for delivering assessments on Health workforce management and Health Information Systems and the feasibility of the Human Resource Information System. Joseph also recently supported the Biometric and Payroll Census (PBC) for Public Service Officials in the Kingdom of Lesotho.

Before this, Joseph was Deputy Country Coordinator for Charlie Goldsmith Associates in South Sudan.

As Education Sector Engagement Lead, Joseph worked with all the major donors and partners and was responsible for policy and operational arrangements advising on the DFID-funded Girls' Education South Sudan (GESS) programme. He was Team Leader for the Pilot EU-funded Human Resource Information System that developed into the EU IMPACT project that is now being rolled out across South Sudan. Joseph has been involved in mapping all the key Teacher training providers (non-governmental and governmental) ahead of curriculum standardisation and operating grants to facilities. In this he provided pro-bono support to Yei Teachers' Training College, Yambio Solidarity Teacher Training College and Jesuit Refugee Service.

In addition to this as part of the EU funded Health Facility Mapping, Joseph is Conflict and Accessibility lead, building on relationships with key security actors in South Sudan, monitoring and information sharing on access to areas. He is involved in managing capacity building at the Ministry of Health as well as policy and engagement at donor- and partner- level to deliver broader sector coordination and monitoring information.

Joseph was Lead on the Knowledge Evaluation and Research component of GESS, devising and implementing the School sample survey, working with and managing remotely the projects implementing partners. This work has acted as a detailed sub-national education sector public financial management (PFM) study of the impact of Capitation Grants to Schools and Cash Transfers to girls. The Longitudinal qualitative survey, in collaboration with BBC Media Action has produced a series of dissemination pieces examining the effect of conflict on schools and pupils, the impact of GESS interventions and supporting the implementation of the South Sudan Schools Attendance Monitoring System.

Joseph was also seconded to advise on the Primary School Leadership and Primary School Inspection and Supervision Programme working with Save the Children International. Here he devised and managed a baseline study into school leadership, supervision and inspection, which was used to develop policy on system-wide mechanisms to support learner outcomes.

He is currently studying for a Master's in Religion in Peace and Conflict from the University of Uppsala.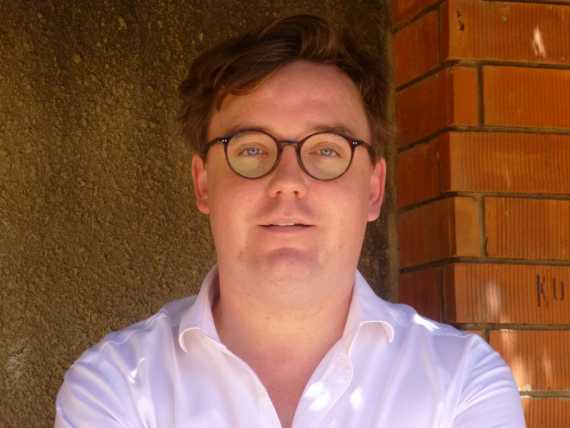 @CGATech_UK